Isabelle & Guillaume Beau de Loménie
The Photographers
OUR MISSION
At The Perfect Moment Photo Gallery, we capture, promote, exalt and celebrate a unique way of life in Wyoming – its culture and its wilderness – that reflects the spirit of the West through exceptionally telling photographs and distinctly new approaches.
As soon as you start browsing among the pages of their website, the Perfect Moment Photo Gallery will envelop you in its founders' vision of the American West, displayed prominently in elegant, romantic Black and White photographs. Isabelle and Guillaume's images allow for a glimpse back into a way of life that is rapidly disappearing; they are capturing the days of the Old West's final glory. Looking at the photos, you can feel of the wide open spaces and big-hearted people. You are transported to where the cool western wind brushes your cheek, the silty prairie dust settles on your skin, and the smoke from a fresh hot brand fills your nostrils. The Perfect Moment Photo Gallery will show you the West as you've never felt her before.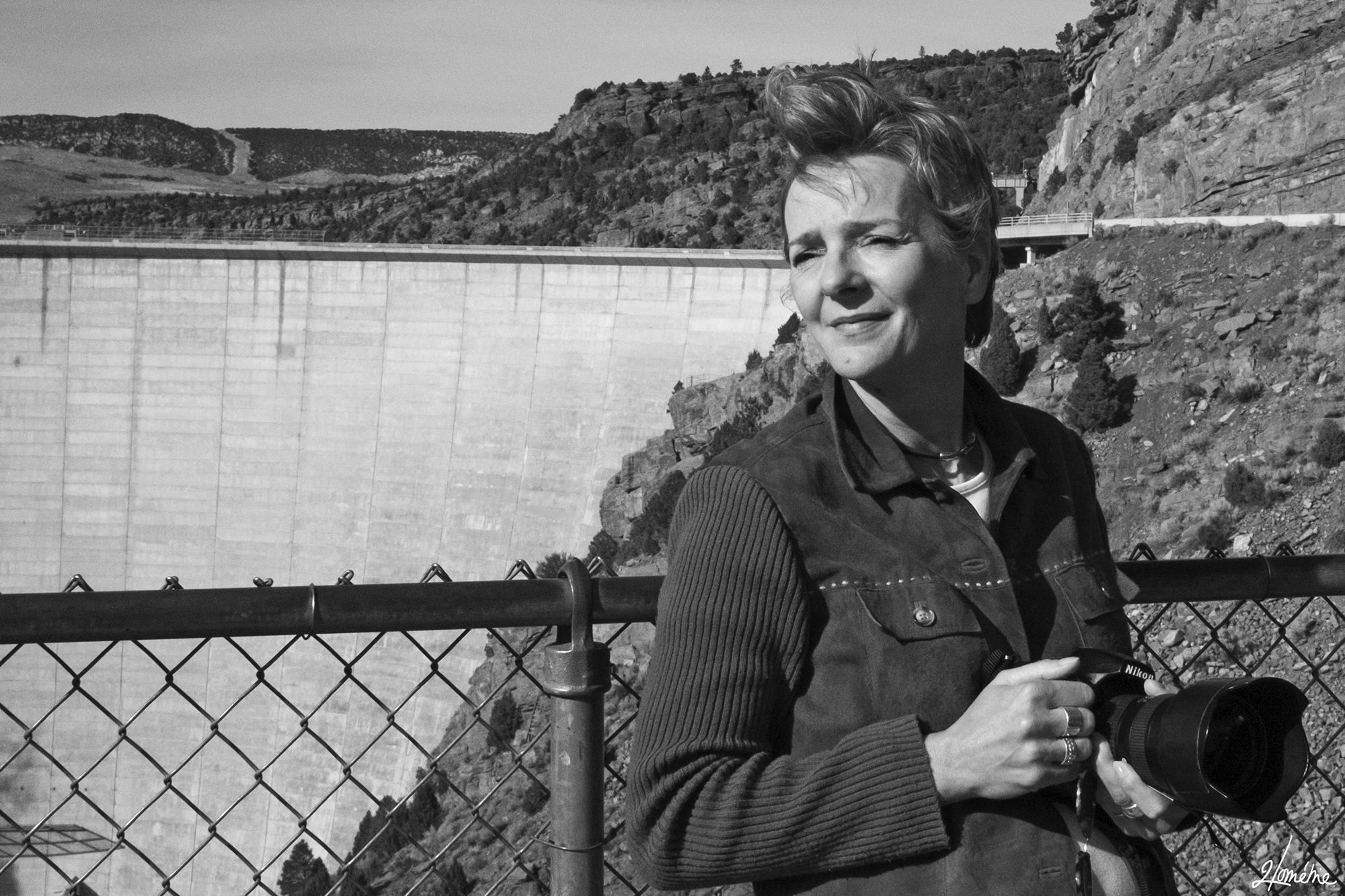 Isabelle Beau de Loménie
Isabelle Beau de Loménie is a French citizen and was born in 1964 in Poitiers. A rider since her young age, Isabelle participated in many horse shows. After having completed l'École des Beaux-Arts, Isabelle started working as a journalist and a photographer, particularly for French horse magazines. Among them, and the very first in France, "Cheval Magazine" since 2004. Like Guillaume, Isabelle is also a contributor to the magazine "Jours de Cheval". She naturally specialized herself in photographing horses and she exposes her artistic works in Paris and in many other French cities. Isabelle has become also a known horse "portraitist" among numerous French horse owners and she hopes to extend this activity with the American horse owners. Since August 2016 Isabelle also sells her pictures to an American magazine, "The Horse".
Guillaume Beau de Loménie
Born in Madagascar in 1953, at this time a French colony, Guillaume Beau de Loménie has lived in Cody, Wyoming, since 2009, and he obtained the U.S citizenship on February 2017.  Before that Guillaume has lived in many African countries but also in Latin America. After having served in the French Marine Corps in which he took part in ground combats, especially in Chad, Guillaume became a hunting guide in Central Asia and also in Africa for over 20 years. Since the end of 2000, Guillaume has also been a main contributor to one of the most important hunting publication in France, "Jours de Chasse" for which he produced during the following seventeen years most of the stories, and their pictures, about big game hunting across the world. Guillaume was also a contributor to "Jours de Cheval", one of the main horse magazine in France.